 Criminal Defense Services
How We Can Help You
Criminal Defense Lawyer in San Antonio, TX
Need a Criminal Defense Attorney in San Antonio, TX? Call us now. We're here to fight for you.
Have you been arrested by the San Antonio Police Department? Are you concerned you might be under investigation? How should you choose a San Antonio criminal defense attorney? How do you know you've made the right choice?
At The Locke Law Group we pride ourselves on centering our representation on our clients goals. That's why we feel it is important to meet with our clients before they choose to hire us.
If you are worried that you might need a criminal defense attorney in San Antonio, TX you should give us a call. The first consultation is always free and you will leave our offices with an understanding of your situation and the options available to you.
If you've been charged with a crime, you need a defense attorney who can defend your rights. You need a defense attorney who has the knowledge and experience necessary to effectively advocate on your behalf. You need a defense attorney who knows the criminal justice system inside and out, and who will fight to get you the best possible outcome, no matter the charge.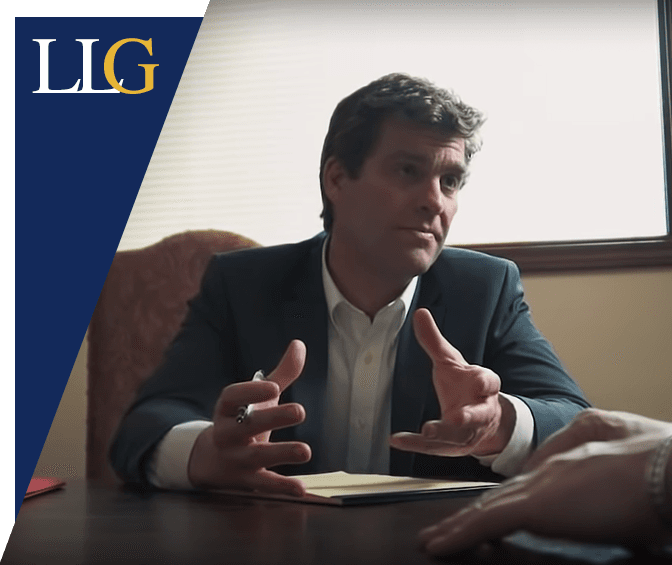 Our FAQ
Frequently Asked Questions
Have questions? We are here to help. Still have questions or can't find the answer you need? Give us a call at 210-361-3113 today!
What Are Some Mistakes That Clients Make After An Arrest That Are Detrimental To Their Case?

The most common mistake that I see is when people decide to talk to the police after an arrest. What people don't understand is that the State or the government is required to prove the case beyond a reasonable doubt. When you answer questions, every question that you answer, you close off a means by which we could defend you. For instance, if you are accused of aggravated sexual assault and you confess to knowing the person and having sex, but you say that it was consensual, then we only have one issue left. If you remain silent then we could challenge your identity or we could show that they have not shown beyond a reasonable doubt the identity of the attacker. We could make arguments like that to help your case. Talking to the police is probably the most common mistake.

Another mistake people make is consenting to a search. It becomes more difficult to get the products of that search overturned. It is important never to fight with the police and never to resist. However, if they ask to search you, you should say you do not give consent. If they tell you that they are going to get a warrant, then let them. What happens is when they want to get a warrant they are required to go to a judge and give them an affidavit that explains why they think they should be able to search you. Once a warrant is issued we can look at that affidavit and use that as a means of attack to get it dismissed. It's very important not to consent to a search and not to resist but to require them to follow due process so that your rights are protected.

Are You Familiar With The Judges And Prosecutors Who May Be Handling My Case?

We are very proud that we have been able to develop good relationship with, opposing counsel, prosecutors and judges throughout south and central Texas. These relationships have allowed us to get cases dismissed and negotiate the best possible result for our clients. While relationships are not everything in criminal defense or family law they do help us resolve cases more efficiently than those lawyers who are just starting out.

How Often Do You Appear At The Courthouse Where My Case May Be Heard?

Depending on where your case is heard, our attorneys either appear every day, or at the very least once or twice a month in the courthouse where your case may be heard. For example, I'm in Bexar County every day and in Comal County once a month. In addition, I'm in Guadalupe County once or twice a month, and in Hays County once or twice a month.

How Do You and the Attorneys at Your Firm Keep Up to Date on Criminal Law in Texas?

One of the ways that we keep up to date with criminal law is we attend continuing legal education. Shannon W. Locke is a Board Certified Criminal Defense Attorney which requires more continuing legal education than non-board-certified attorneys. Additionally, one of the things that we do that most other lawyers don't, is we have handled appeals in the 5th Circuit and the 4th Circuit Court of Appeals. What this means is that these are cases that have already been tried and sentenced. The defendants are looking for a new sentence or a new trial and we file an appeal and become very familiar with the current law. It really sharpens your ability to make arguments during a trial after you've already seen how someone else has done it and the mistakes they've made as well.

What Additional Legal Costs Should I Prepare For During The Course Of My Case?

We always advise people if there are any additional legal fees we will let them know in advance, so they can prepare for the legal costs. In DWIs, there are some additional fees that need to be paid and these are almost unavoidable. For instance, when you have an ALR hearing, you have to subpoena the witness and pay $50 for the travel expenses of that person if they are coming from out of town and $10 if they live in town. You have to pay for an occupational license filing fee if the license is suspended, which is $250. These are expenses that you must pay. However, we explain this all to you upfront and if you choose to pay it then we go ahead and provide the service.

Another additional cost that frequently comes up are investigators or expert witnesses. They are 100% of the time outside of the criminal defense contract. Again, however, it will be explained to you why an investigator or an expert witness is necessary. If you approve that expense, you will be responsible for the fee. If you don't approve that expense then it's not charged to you. The important thing is that nobody will ever get a bill for expenses they didn't approve at the end of the representation.

Criminal Defense Attorneys in San Antonio, TX

When you hire us to represent you on a criminal case we will charge a flat fee for our legal services. Criminal defense attorneys that work by the hour cannot do a good job. They are more concerned with their hourly rates, how much they've billed and how much they've put into the case instead of whether they've achieved their client's goal.

For instance, sometimes we see a "pocket" and I call it a pocket because the prosecutor is suddenly willing to make an offer that he wouldn't otherwise make. If that offer achieves the goal of the client, the client needs to be 100% sure and the attorney needs to be 100% dedicated to accepting that offer. If the attorney hesitates to think about whether he or she can bill more time, then that's a conflict. We try to operate 100% of the time without conflicts and we do that by charging flat rates.

How do Attorneys Charge for Representing Someone?

Different attorneys charge in different ways depending on the cases that they handle. Many people are familiar with lawyers that promise that you won't pay anything unless you win. These fees are called contingency fees. What it means is that the lawyer's job is to get the largest monetary recovery out the opposing party and then recover their fee from the settlement money. Family law lawyers handle things slightly differently and usually will charge by the hour. Our attorneys will always attempt to provide an estimate regarding how much legal work they expect the family law issue will take, and charge a retainer based on that estimate. Because there is another party on the other side of the family law case it is impossible to say how much time a case will take after an initial consultation. The other side may not be interested in saving expenses or settling quickly, or maybe you aren't interested in those things, and the cost of family law cases can increase based on the conflict present in the case.

Criminal defense attorneys usually charge flat fees. The State Bar of Texas, prohibits criminal defense attorneys from charging contingency fees or hourly rates. It is not proper for a criminal defense attorney to take an interest in the result of a criminal case. If any criminal defense attorney proposes a flat fee or an hourly rate to you, do not hire that person.

Does the Firm Charge an Hourly or a Flat Fee?

Before you come in for an initial consultation it is important to know if the lawyer will be charging an hourly or a flat fee for their representation. At The Locke Law Group, we represent people on an hourly and flat fee basis. The nature of the client's case will determine which fee arrangement the attorney will choose for that client. At the end of the day, family law clients should expect to be charged by the hour and criminal law clients should expect to be charged flat fees.
Finding the Right Defense for Your Case
While the best defense for you will depend on the nature of the criminal charge you face, the following defenses can apply to a variety of charges in San Antonio, TX:
Evidence relied upon by the prosecutor was obtained as the result of an unlawful search and seizure
The crime may have occurred, but this defendant didn't commit it
The defendant admits to having committed the crime, but should not be held culpable due to insanity or mental illness
The statements that were made by the defendant and being used against them were made after an arrest and prior to the Miranda warnings being read
The defendant was acting in self-defense
The crime was committed unintentionally, unknowingly, or as a result of coercion or threats made by another person
The defendant was arrested and charged with the crime only as the result of entrapment by police officers
There are several other types of defenses that can be crafted to fit the specific facts and circumstances of your case. Don't hesitate; contact the criminal defense attorneys at The Locke Law Group in San Antonio, TX today.
Our expert criminal defense attorneys have handled cases in the following:
Charged with a crime? Don't wait. Call now A Free Strategy Session.
Hear From Our Clients Reviews & Testimonials "Felt a Sense of Relief As He Listened Attentively"

Due to Shannon's, persistence the charges were litigated to a condition that we were very pleased with. He is truly a very good Attorney!

- Angela L.

"Clearly Cares About His Job"

That shows a lot about himself and his character. I would highly recommend Mr. Locke he clearly cares about his job.

- Greg L.

"Basically Saved My Life"

Shannon Locke is awesome and basically saved my life. He is easy to talk to and he is really concerned and cares about you. He truly wants to help and fight for what you need and want.

- Matthew M.

"Friendly and Professional"

The Locke Law Group was very professional and answered all my questions. Awesome lawyers working hard for us, and awesome staff.

- Thomas G.

"If I Could Give 10 Stars I Would"

If I could give 10 stars I would. Jennifer and her team have been nothing but dedicated to my case and I couldn't be happier.

- Roseanna P.

"Full Trust and Confidence"

I would hire him again for any future legal issues. Mr. Locke has my full trust and confidence

- Kat M.

"Free Man Because of Mr. Locke"

Mr. Locke, who has been professional, competent, and a downright blessing to the lives of me and my family!

- Josiah N.

"Number-One Choice"

She is my number-one choice for all family court matters from this day forward! Thank you both so much!

- Chris S.