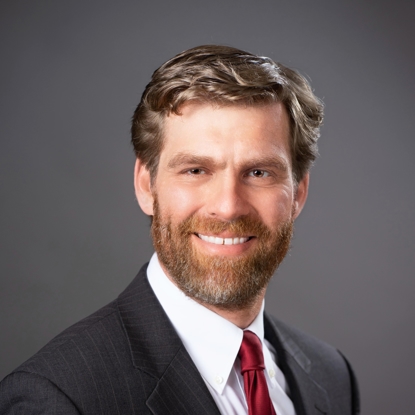 Shannon W. Locke, ESQ.
Bio
Shannon Locke is a Board Certified Criminal Defense Attorney who believes deeply in putting his client's needs at the center of his representation. In the fifteen years he has practiced criminal law Mr. Locke has tried cases ranging from Murder to Aggravated Assault, Possession with Intent to Deliver, to DWI to Domestic Violence. While based in San Antonio, TX Mr. Locke has practiced in a number of Texas counties and has tried cases in Hays, Kendall, Gillespie, and Bexar County and dismissed cases in counties such as San Patricio County, Guadalupe, Nueces, Kerr and Comal County. Mr. Locke understands that a criminal case is a crisis for his clients no matter how big or how small the accusation. As a result, he works hard to understand their needs, communicate with them after hours, and do everything possible to minimize the consequences of their criminal accusations.
Mr. Locke's career prior to becoming a defense attorney allows him to understand how people who are accused of crime suffer under the burden of the accusation. After working at a Fortune 500 company for three years, he attended the University of Arizona Law School and graduated in 2002. He became a prosecutor at the Pima County Attorney's Office. As an Assistant County Attorney in the Pima County Attorney's Office, he prosecuted for the Misdemeanor Unit, the Vehicular Offenses Unit, the Property Crimes Unit and the Gang Unit. During his time with the Pima County Attorney's Office, Mr. Locke first chaired one hundred jury trials ranging from misdemeanors to gang crime. In 2005, Mr. Locke was the only prosecutor in Pima County to successfully first-chair two first-degree murder trials.
After moving to San Antonio, Texas he worked in the Bexar County District Attorney's Office. There, he prosecuted financial crimes in the White Collar Crime Unit. While he left the Bexar County District Attorney's Office more than ten years ago, he continues to use the trial skills and complex litigation skills he learned while he was a prosecutor. Whether it's a misdemeanor DWI or a complex Federal case Mr. Locke will work to find the best possible solution for your case.
As a Board Certified criminal defense attorney Mr. Locke puts his trial experience to work for you. He has tried cases in Bexar County, Hays County, Bandera County, and Kendall County. As a criminal defense attorney Mr. Locke has tried Aggravated Assault, Aggravated Robberies, Murder, Vehicular Manslaughter, DWI, Domestic Violence Assault. He also attempts to get his client's cases dismissed prior to going to trial by pointing out to the prosecutor's the weaknesses in the State's case.
In addition to his trial work in State court Mr. Locke practices extensively in the Western District of Texas. In the past two years he has argued twice in front of the Fifth Circuit Court of Appeals, and has persuaded a District Court Judge in San Antonio to dismiss his client's case on Constitutional grounds.
He looks at every case asking himself three questions 1) Were your constitutional rights violated? 2) How will the State prove this case beyond a reasonable doubt? 3) If we go to trial what are the risks the client might face? After evaluating the case he meets with his clients to inform them of his findings and how he can use the results of the investigation to achieve his client's goals. At The Locke Law Group we consider legal representation a sacred trust. You have trusted us with your freedom and strive to honor that trust.
Bar Admissions
Arizona, 2002
Texas, 2005
U.S. District Court Western District of Texas, 2006
Education
University of Arizona College of Law, Tucson, Arizona J.D.
Honors: National Moot Court Team, 2001 – 2002
Honors: Robert Moorman Bankruptcy Scholarship, 2001 – 2002
Macalester College, St. Paul, Minnesota B.A. in History with Honors
Past Employment Positions
Pima County Attorney's Office, Assistant County Attorney, 2002 – 2005
Bexar County District Attorney, Assistant District Attorney, 2005 – 2006
Pro Bono Activities
2000 Outstanding Law Student Volunteer Southern Arizona Volunteer Lawyers Program